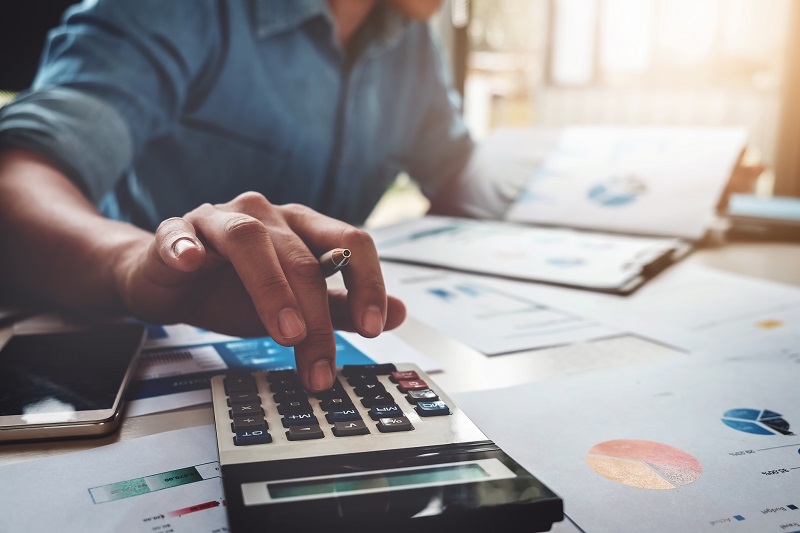 Are you an accounting expert? Chances are you're an expert on your business, but not necessarily on its accounting operations. And, if so, you're not alone. According to data from Small Business Report Accounting, 60% of business owners feel they have insufficient knowledge of finance and accounting. Even so, only approximately 30% of small businesses use an external accounting professional. As a result business owners who have a trusted accounting advisor may have an edge. 
These survey results suggest that filing tax returns, crunching numbers, and keeping the books simply aren't enough. Accountants can and should do more than tax filing. They should be able to provide insight into many areas of your business, help you understand your financial position, and serve as a trusted advisor to set you up for long-term success. 
Is your accountant delivering on these objectives? If not, it's time to think differently. In this article, we take a look at five key reasons to reevaluate your business's accounting operations. 
#1. Make more informed decisions.
It's tough to make really sound business decisions if you don't have clarity on your financial position. Accurate, timely financial statements and clear reporting go a long way to helping you understand where your firm is today—and helping you determine future direction. Look for an accounting partner that can go beyond the ground-level, day-to-day services to provide a strategic view of your business.
#2. Optimize your time and energy.
Business owners wear many hats—and constantly change them, all day every day. Add to this that it's likely you didn't get into business to do finance and accounting. It's better for revenue, profitability, and business growth for you to focus on what you do best: running your business. 
Many business owners feel that they can't afford to hire an accountant, but they overlook the time and effort they spend managing their own finances. Working with a professional accountant will help you channel more time and energy toward your strengths and what only you can handle in your business. 
#3. Outsource for expertise.
Salaries and benefits for in-house accounting expertise can be prohibitively expensive for some businesses' budgets. Outsourcing your accounting operations can give you access to a highly experienced professional at a lower overall cost. Leveraging an outsourced controller even a few days a month can pay huge dividends for a business. 
Think about just one facet: monthly close. How effective are your current monthly close procedures? Do you have a defined process, and do you receive your financial reports each month on a timely basis? This is where an experienced accountant can make an impact on your business by streamlining tasks and providing needed information in a timelier manner.  
#4. Reduce errors and risk.
The accounting needs of even a small business can be or may become very complex. There are many aspects of building an effective accounting function such as managing tax compliance, establishing and implementing effective procedures for accounting functions, leveraging software tools, and managing the ongoing daily workflows. Business owners who manage their own accounting operations or hire inexperienced accounting staff could end up facing increased risk and costly consequences, such as difficulty obtaining financing, tax penalties, unacceptable credit risk, and more. Investing in professional accounting expertise gives you a tremendous advantage in navigating the complexities of a growing business. 
#5. Plan for the future.
A professional accounting firm can bring a lens to your business that you may not have looked through before. To get the most value from your investment in professional services, choose a service provider who demonstrates an interest in your business beyond simply providing a specific service. Brainstorm together about the best way for the service provider to support your business and collaboratively build a service plan around this shared service vision.  Such strategic planning may be critical for the future growth and success of your business. It's an investment worth making.  
When to hire an outsourced accounting partner
Wondering whether it's time to hire an outsourced accounting partner to handle your business's accounting operations? Here are a few key situations in which it will benefit your business to have a strategic accounting advisor: 
You're facing a CFO transition and need high-level expertise. 

You're responding to a tax audit or need to be prepared for a future financial statement audit. 

You're planning an expansion into new markets. 

You're undertaking a software transition. 

You're addressing declining revenue or profitability.

You want a strategic financial partner to help drive business growth.
Looking to reevaluate your business's accounting operations? XPECT can help. XPECT is focused on helping businesses optimize business strategy, enhance operational effectiveness, and successfully leverage accounting as a strategic tool, so that business leaders can focus on the strategic aspects of growing the business and achieving business goals. Learn more.