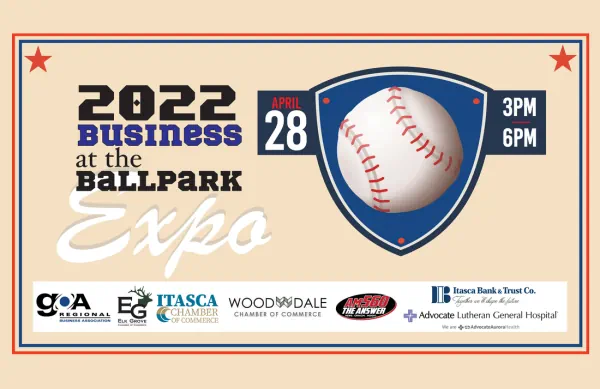 ATTEND AS A GUEST FOR FREE!
Meet local businesses and network with members from over 80 different communities! Sample complimentary food and beverages from our vendors, enter raffles, snag a give-away from exhibitors, and take in the views of Wintrust Field, home of the Schaumburg Boomers!
THE 2022 EXPO IS HERE AND WE ARE READY TO HIT IT OUT OF THE PARK
Get your name out there and register for a table today! We encourage all exhibitors to represent your favorite teams, dress in company jerseys or caps, and present your tables with some baseball inspired decor! Please keep in mind this will be on the ballpark concourse. We ask that you prepare accordingly. GET READY TO PLAY BALL!
Read more here.
Thursday, April 28, 2022 3:00 PM – 6:00 PM CST
Wintrust Field
1999 S. Springinsguth Road
Schaumburg, IL 60193